Disney has been an integral part of childhood for most of us. We grew up watching Disney movies, Disney-Pixar animated movies, and a lot of daily shows on Disney Channel. Be it the crazy life of Zack and Cody, the scientific summers of Phineas and Ferb or the wizard siblings. Everything was amazing and I really miss all of it. So here are 8 Disney Channel shows from the 2000s that we all loved watching.
P.S: I do not own any images displayed on this page and they are used under fair use and each of them are properties of Disney © .
1. The Suite Life of Zack and Cody
The Suite Life of Zack and Cody was my favorite Disney show. I just loved watching it. I even stayed up late for watching the repeat telecast that aired after midnight. I loved each and every character from the show. The twins, their singer mom, their rockstar dad, the manager Mr.Moseby, London Tipton, the bellboy Esteban and his never-ending name, Arwin the crazy hotel engineer who messes up all his experiments, everyone. Maddy, the cookie-counter girl played by Ashley Tisdale, was one of my early childhood crushes. I miss the show. I wish Disney starts airing it again so that I can have the same experience again.
2. Phineas & Ferb
"There's a hundred and four days of summer vacation
And school comes along just to end it
So the annual problem for our generation
Is finding a good way to spend it
Building a rocket or fighting a mummy
Or climbing up the Eiffel Tower
Discovering something that doesn't exist
Or giving a monkey a shower."
I had the theme song memorized and I used to sing it every time I watched Phineas & Ferb. All the experiments they did and all the stuff they made; I fancied everything they did and wished to build stuff like that. Perry the platypus, our very own Agent P, was really a mastermind secret agent and I adored him a lot. And how can we forget Heinz Doofenshmirtz, the mad scientist who builds a new 'inator' every day to take over the city! All the names he gave to his inventions were absolutely hilarious.
3. Hannah Montana
I saw some really bad reviews about this show on IMDb lately. However, I loved the show as well as the movie. Having loved music since I can remember, everything related to music was amazing for me. I absolutely loved watching all the episodes, but I liked Hannah Montana: The Movie more than the show.
4. American Dragon: Jake Long
Jake was my idol. I mean, the coolest spikes, coolest clothes, skateboarding, and he transformed into a dragon! What else do we need. Moreover, watching American Dragon was the ideal pastime as it aired at the time when I reached home after school. My elder cousin and I spent all our evenings watching it and some other shows, chilling and having snacks.
5. Kim Possible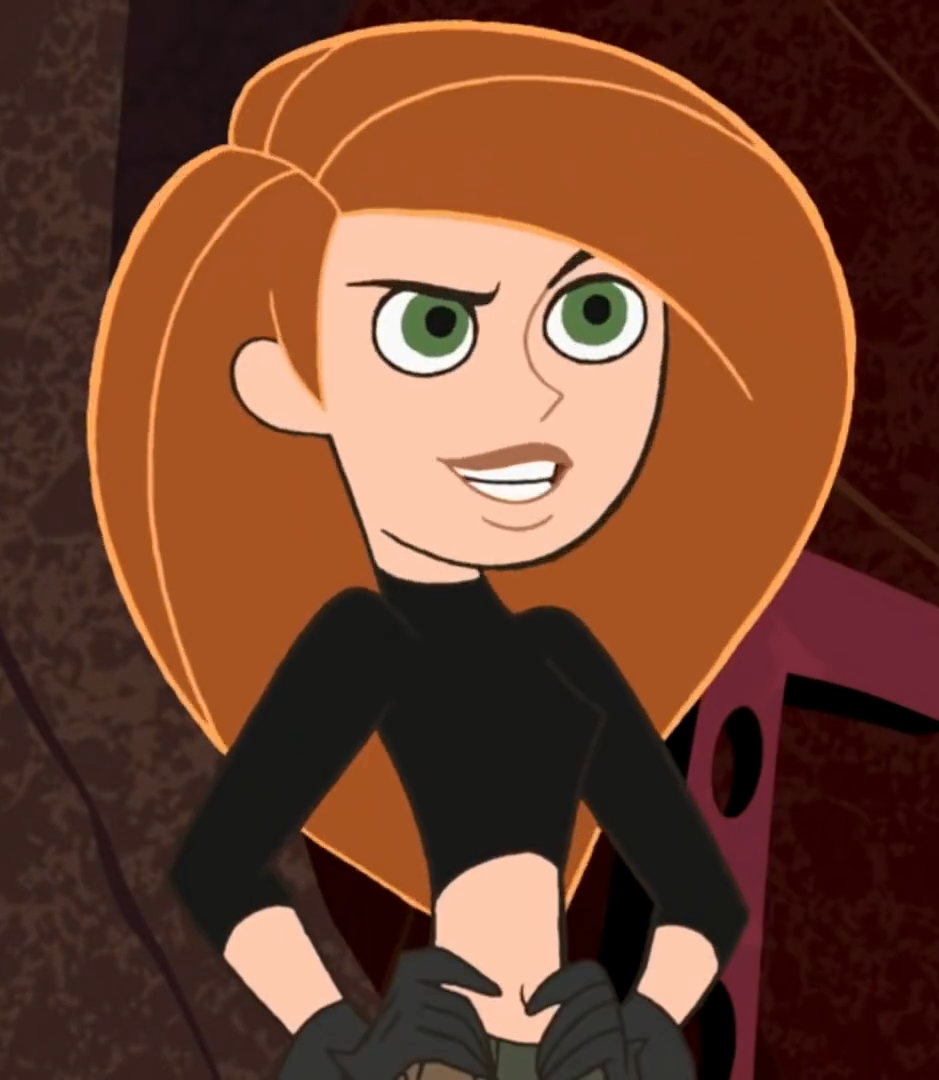 Kim Possible, in my opinion, was the most badass Disney character. A teen girl who fights crime, what can be cooler? She looked damn cute too! I don't remember much details about the show though, but it was great, and the theme song was totally amazing.
6. Aaron Stone
Aaron Stone came in when I was about to become a teenager, thus making me an instant fan of the show and the lead character, Charlie Landers. The only disappointment I had with the show was that it featured the coolest game I had ever seen, but it never existed in the real world. I still want to play Hero Rising and I still hope someone develops a similar video-game one day. Charlie was awesome, the epitome of coolness for me. He was the number 1 gamer after all, and he got to become his video game avatar in real life!
7. Zeke and Luther
A whole show based on skateboarding! I don't need a single reason other than that to watch it and love it immensely. But I never watched this show during the day, not even a single episode. I always waited for the repeat telecast after midnight. Zeke and Luther, Aaron Stone, and Suite Life of Zack and Cody. These shows were repeat telecasted after midnight and that's when I started staying awake till late. All I did every night was pop some Act II popcorn and watch these shows.
8. Wizards of Waverly Place
Did you know that Wizards of Waverly place has the most-watched series finale in Disney Channel's history? Well neither did I! Just found out when I was taking a look at it's IMDb page. I didn't watch it often but it was fun whenever I did. And yeah, the movie was really good too.
That's it. There were other shows too. Like, That's So Raven, Lizzie Mcguire, Phil of The Future, etc. But I never watched them and so, had nothing to say about them. But you can definitely tell me what all Disney shows you watched while growing up, what all you liked, and what you miss about it, in the comments. Thank you.
Background used: https://www.freepik.com/free-photo/beach-product-background_4191224.htm
Also check out: Rainy late nights and 10 Nostalgic Movies you can watch